Regular price
Sale price
$739
Unit price
per
Sale
Sold out
Customizable Smart Display with Wood Frame

Fully customizable smart display for your home, office, or meeting room! The preloaded software (see below) allows you to display photos, calendar(s), news, weather, and so much more!

*The global chip shortage continues - but we have you covered! As of December 2022, we will be shipping all displays with Orange Pi boards to run the Dakboard software. Everything works exactly the same as it would on a Raspberry Pi.
IF you would prefer to run your Dakboard screen on a Fire Stick to have the other functions of a smart TV, please note this on your order.
For any questions, please email us at MatterofFractions@gmail.com

Includes:
- 24" HD display - IPS panel.
- Natural wooden frame. The outside dimensions including the frame are 23" x 14" x 2.25"
- Raspberry Pi with Dakboard software preloaded (includes serial number)
- French cleat mounting system (hardware included)
- 8' cloth extension cord - exits frame bottom middle by default. If left or right side notch is preferred, please add a note to your order!

Custom options - please message me!
- no extension cord or frame notch (requires flush mount receptacle behind display)

Screen
The screen is a 23.8", full HD 1920x1080 IPS panel. An IPS panel allows for great viewing angles from any direction. This means you can orient this in portrait mode and still maintain great viewing angles!

Frame
The frame is constructed using solid hardwood, mitered at the corners and designed very specifically to fit snugly around the included display. The chamfered edges offer a subtle, yet modern touch. The choices for the wood are: Walnut, Oak, & Maple. Finished with a simple dull sheen finish.

Technicals
Voltage: 120v - US style
Power cord length: 8 feet (from center of display)
Simple and strong wall mount using a french cleat system. All hardware included to mount to drywall.

Preloaded Software
This product utilizes DAKboard as the software for display management. It will come with a valid license number for you to use. Please visit dakboard.com to quickly get a glimpse of what this smart display has to offer! This is a small portion of the available features:

DAKboard is a digital wall calendar. It supports calendar syncing with Google Calendar, iCloud Calendar, Facebook and other online calendar services! Choose an agenda style to see the next few days, or display your events on a full monthly calendar. DAKboard makes a perfect digital family planner! The agenda style calendar is perfect for showing off upcoming events, conference schedules or meeting room schedules. Long descriptions, start and end times as well as the event location are all easily visible. Choose a color for each calendar and see it on the agenda. DAKboard is a "set it, and forget it", digital picture frame. Authorize your favorite photo sharing service such as Instagram, Dropbox, Flickr or Google Photos and let DAKboard be your digital art display! Configure it to show your latest photos, or pull from a specific album. Have it change the photo at any interval you choose. There's no separate albums to manage, or SD cards to load. DAKboard is a wifi connected, smart picture frame!


Important Notes

You will need to create a DAKboard account (free) to manage the display.
Initial setup with Raspberry Pi: https://dakboard.freshdesk.com/support/solutions/articles/35000205365-setup-dakboard-wall-display
Initial setup with Fire Stick: https://dakboard.freshdesk.com/support/solutions/articles/35000190369-use-dakboard-on-a-fire-tv-or-fire-tv-stick
Returns are subject to a 10% restocking fee. Buyer is responsible for return shipping. If the display is not returned in original condition additional fees may apply.

*The seller is in no way affiliated with DAKboard, and assumes no liability for the end use of the product.

Share
View full details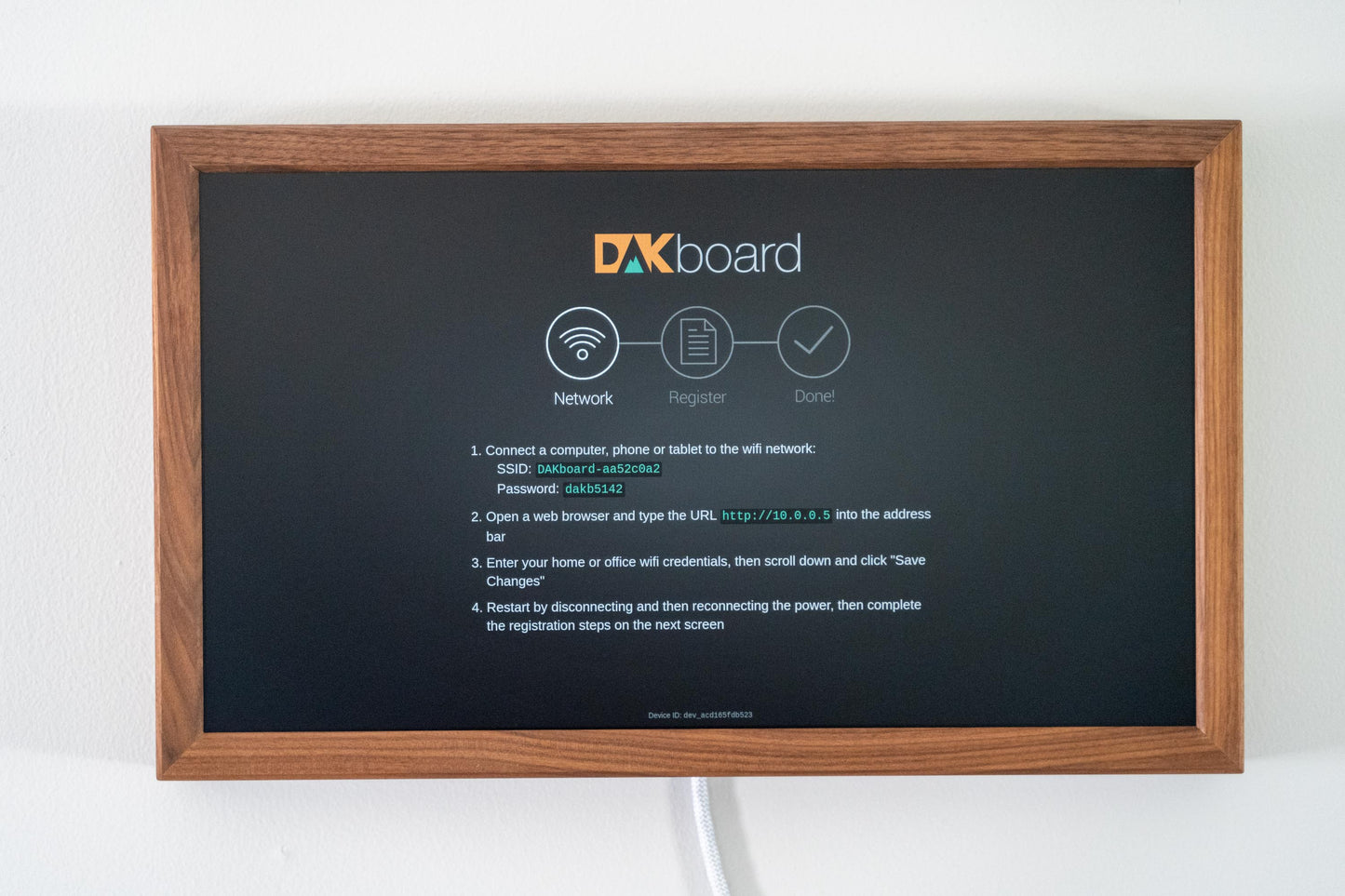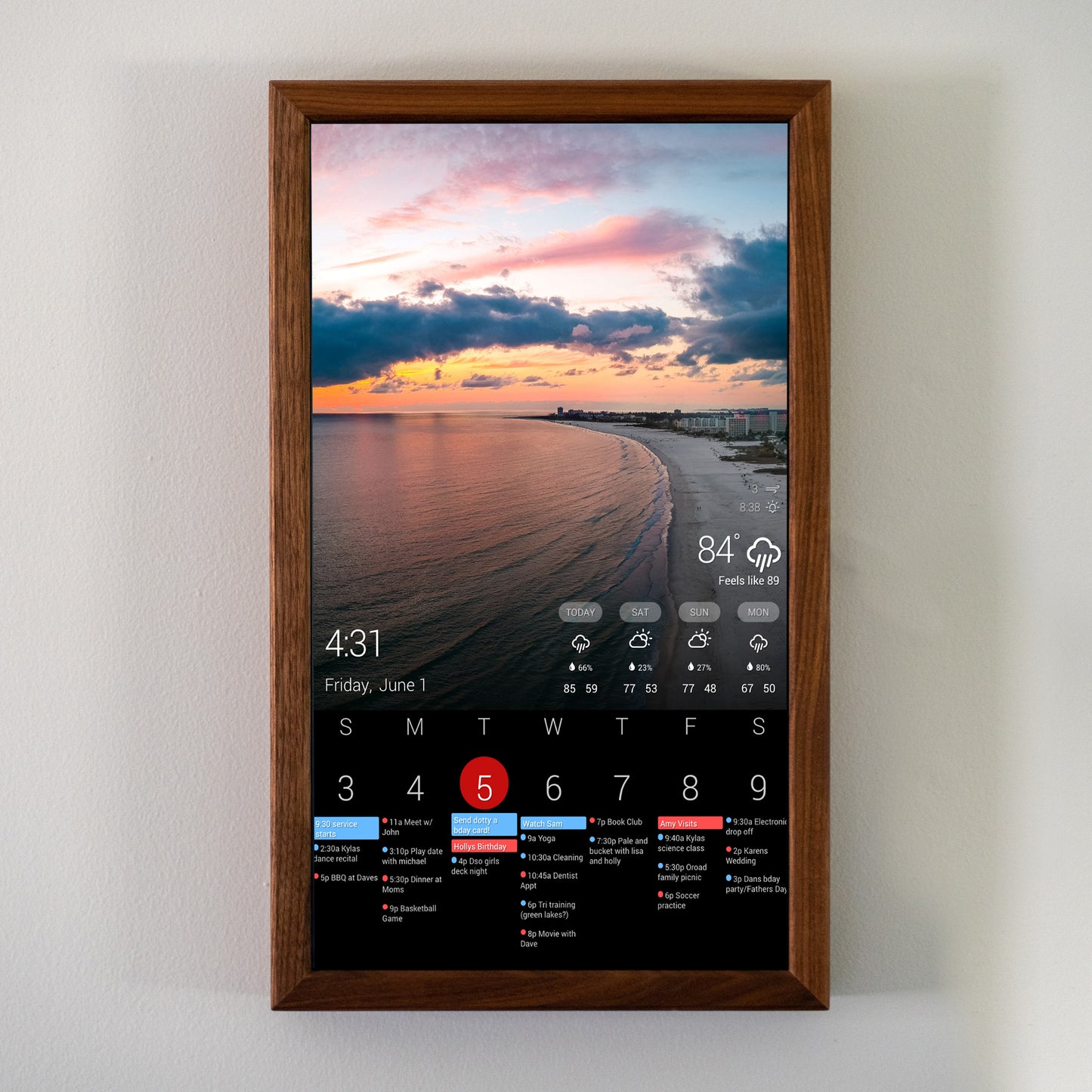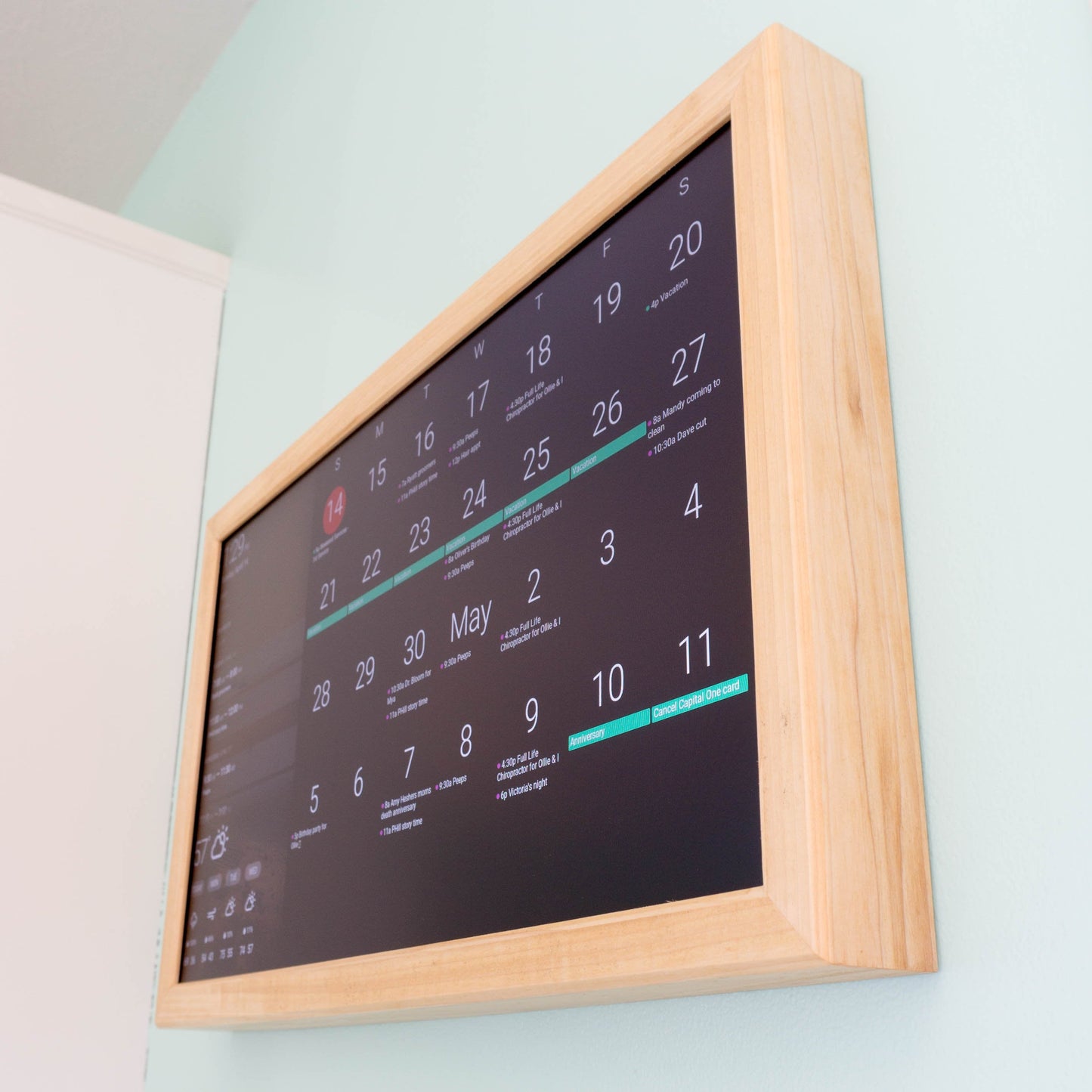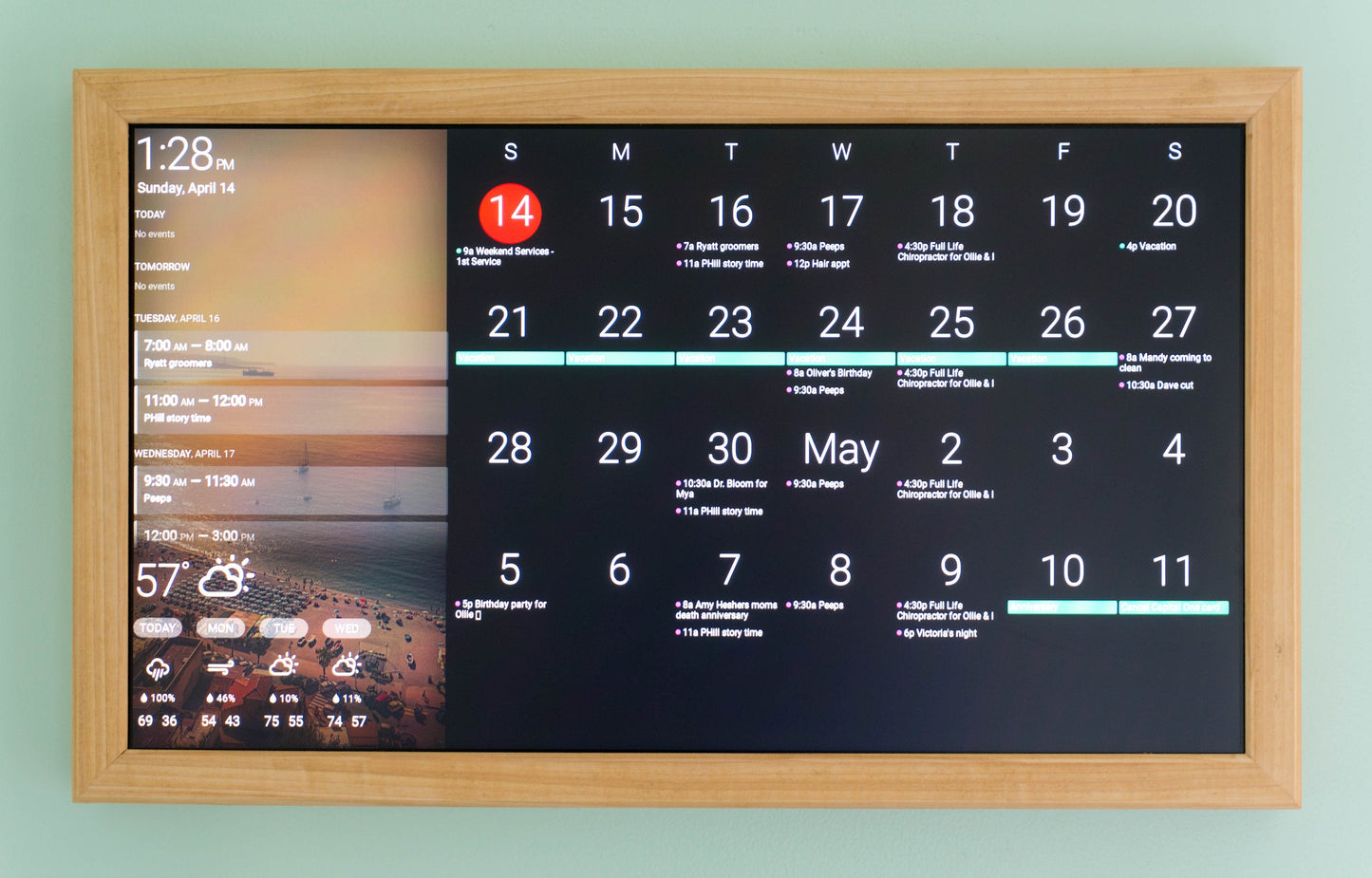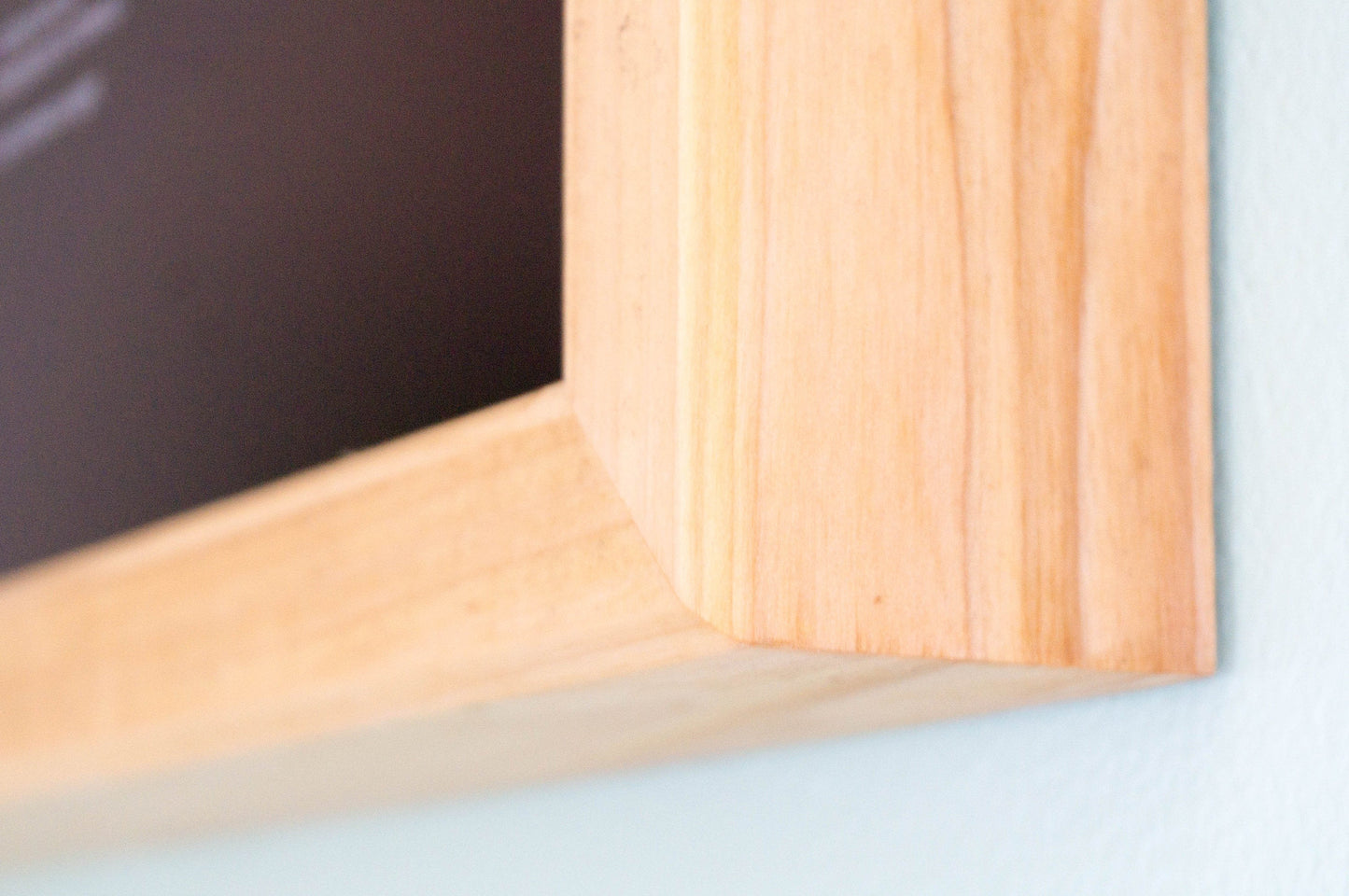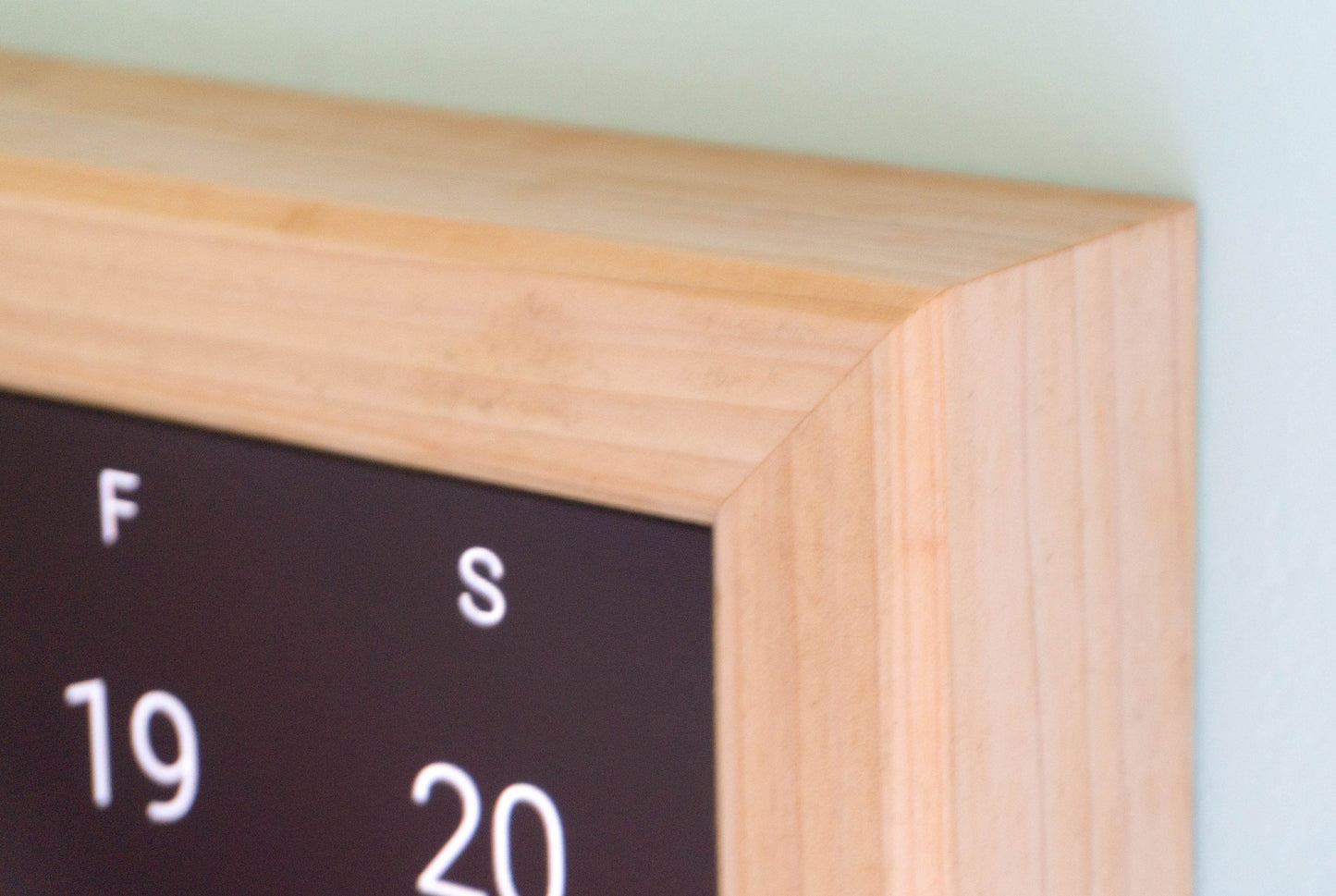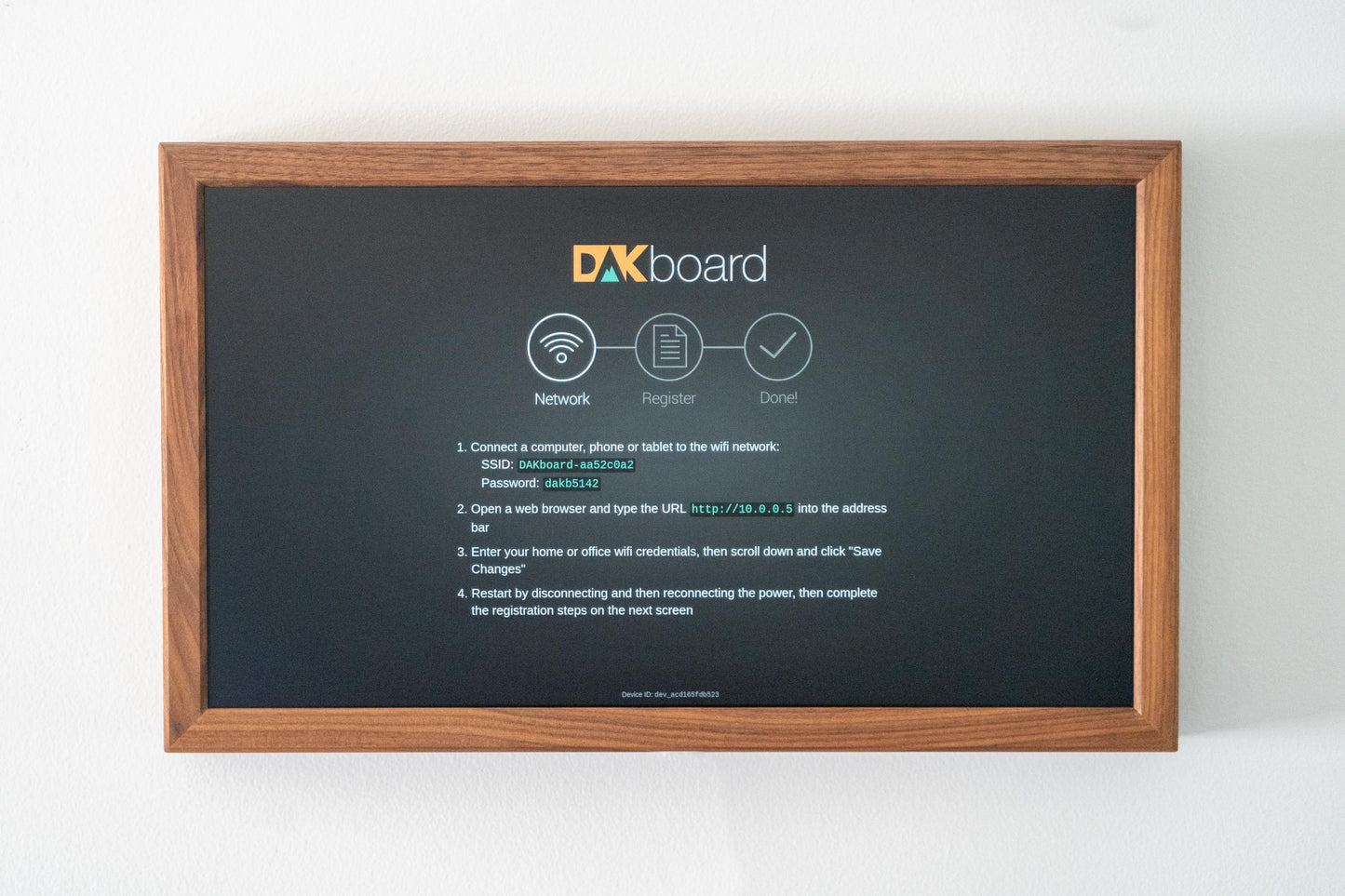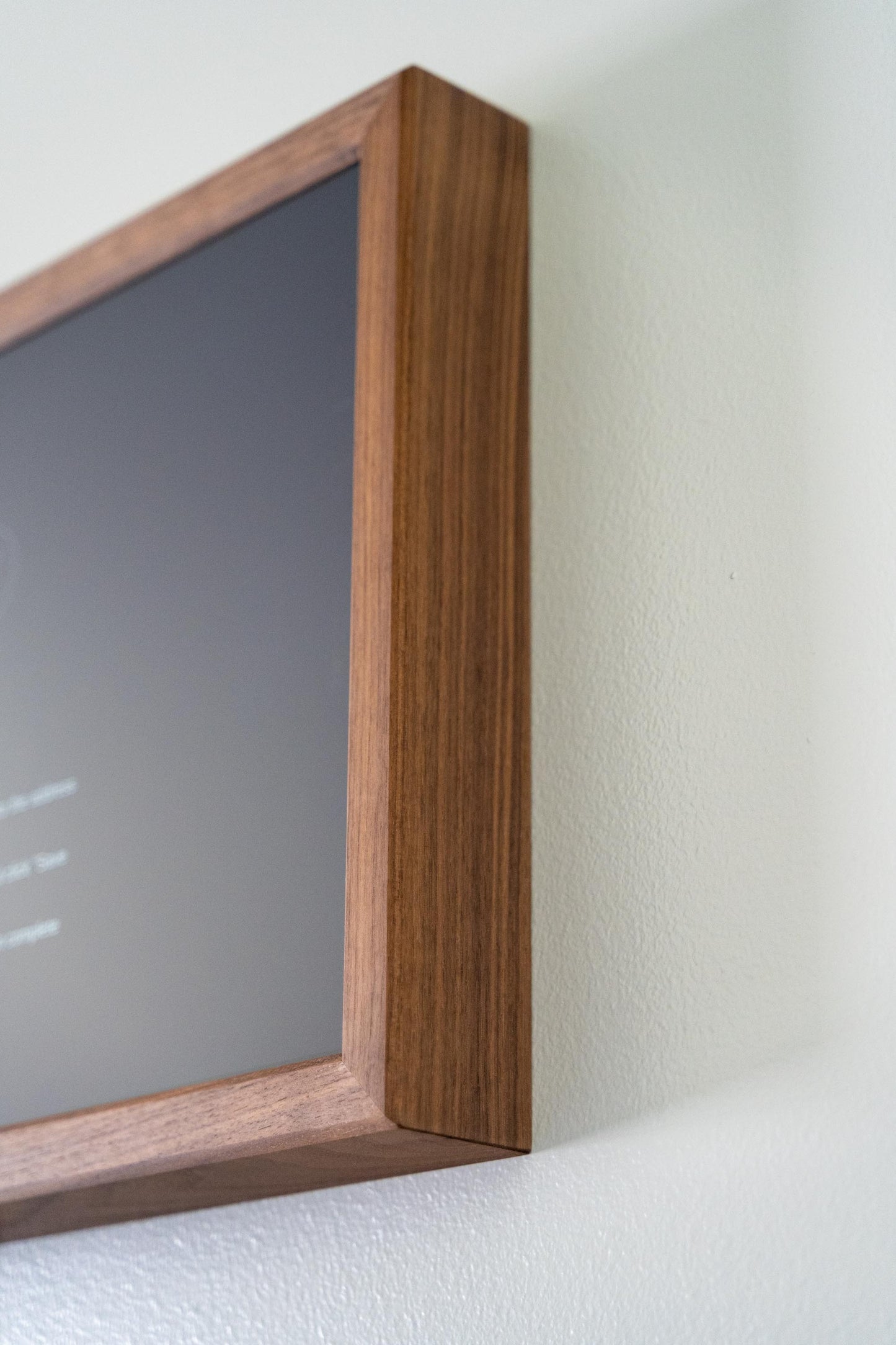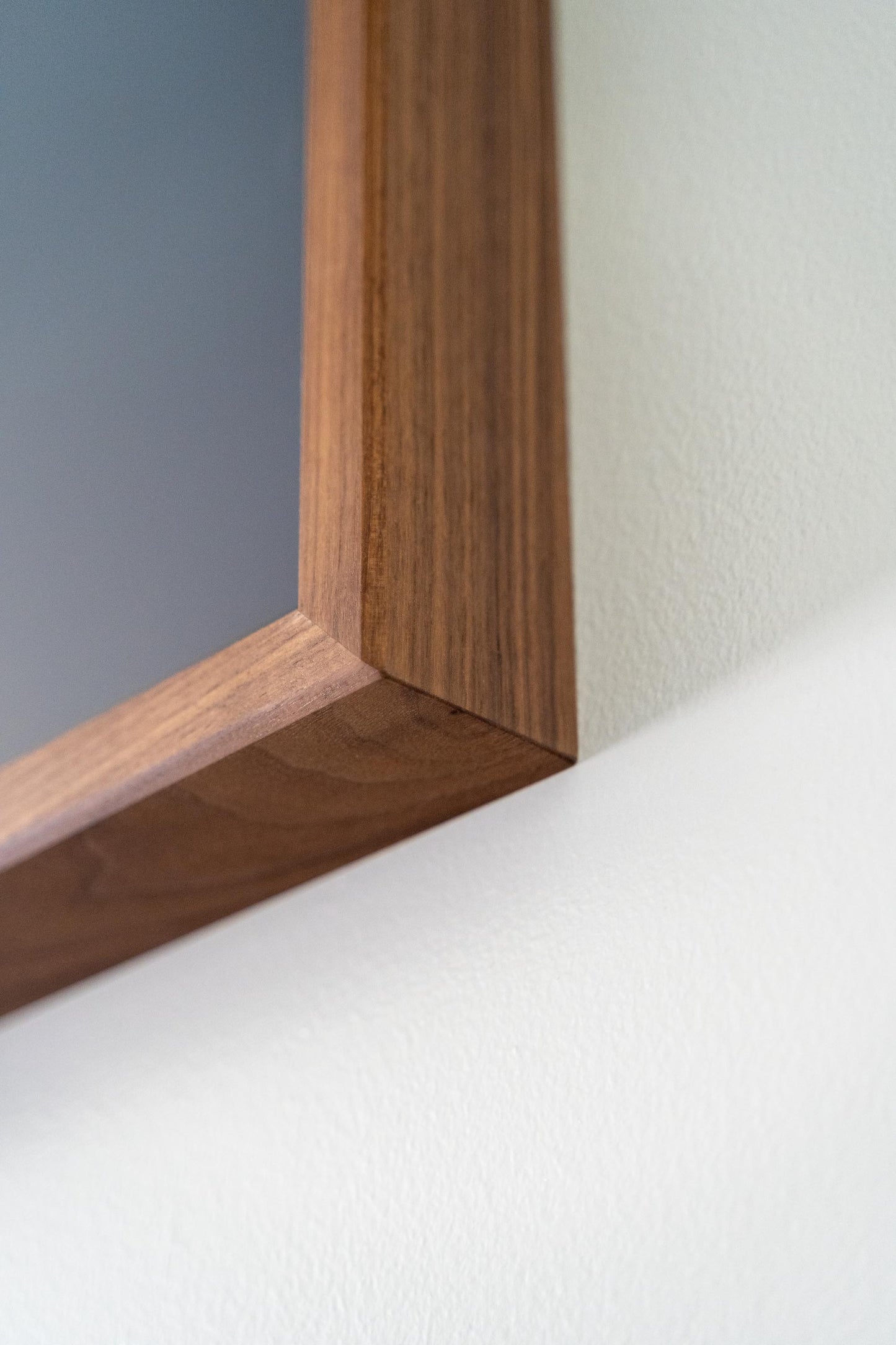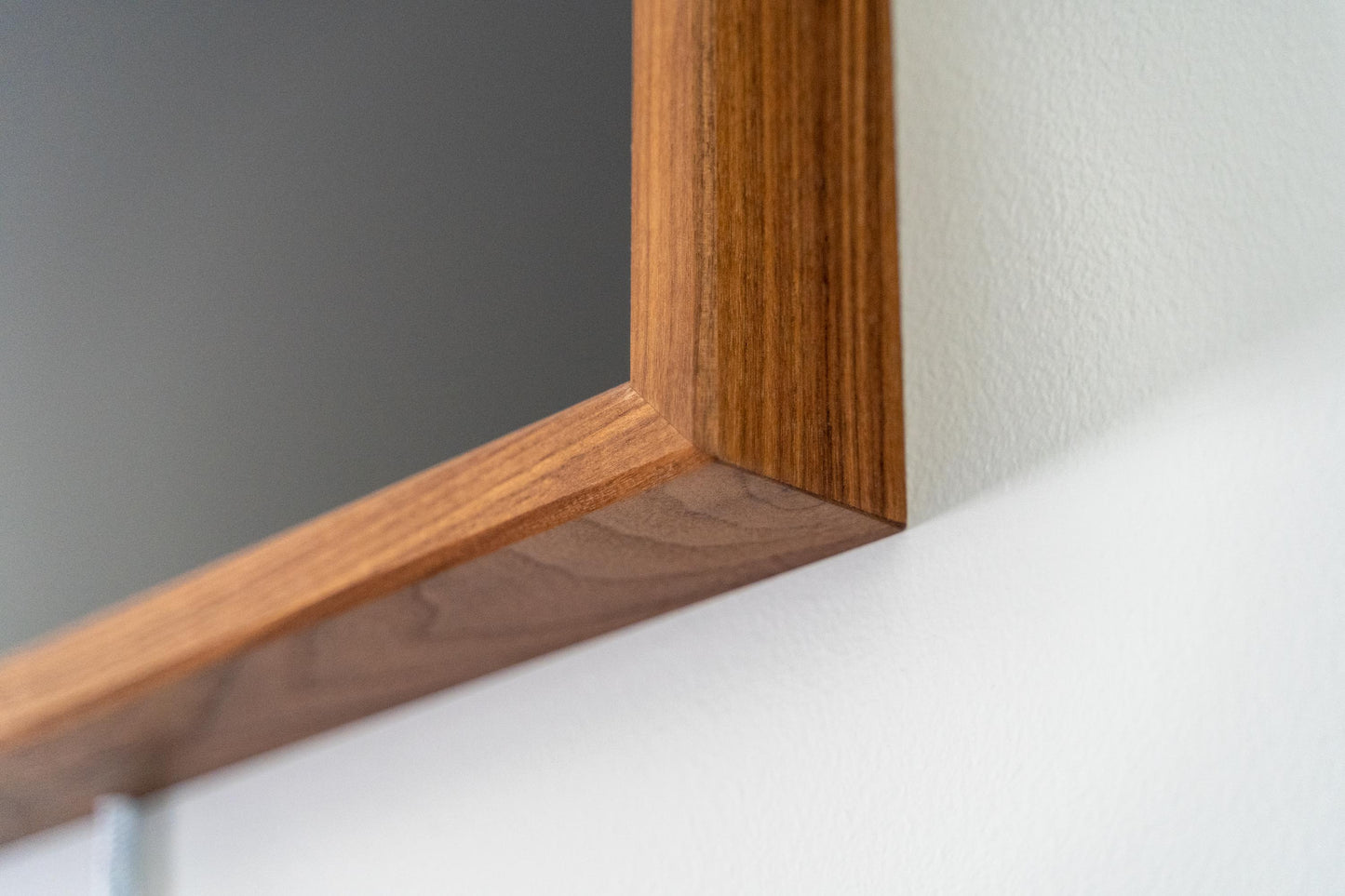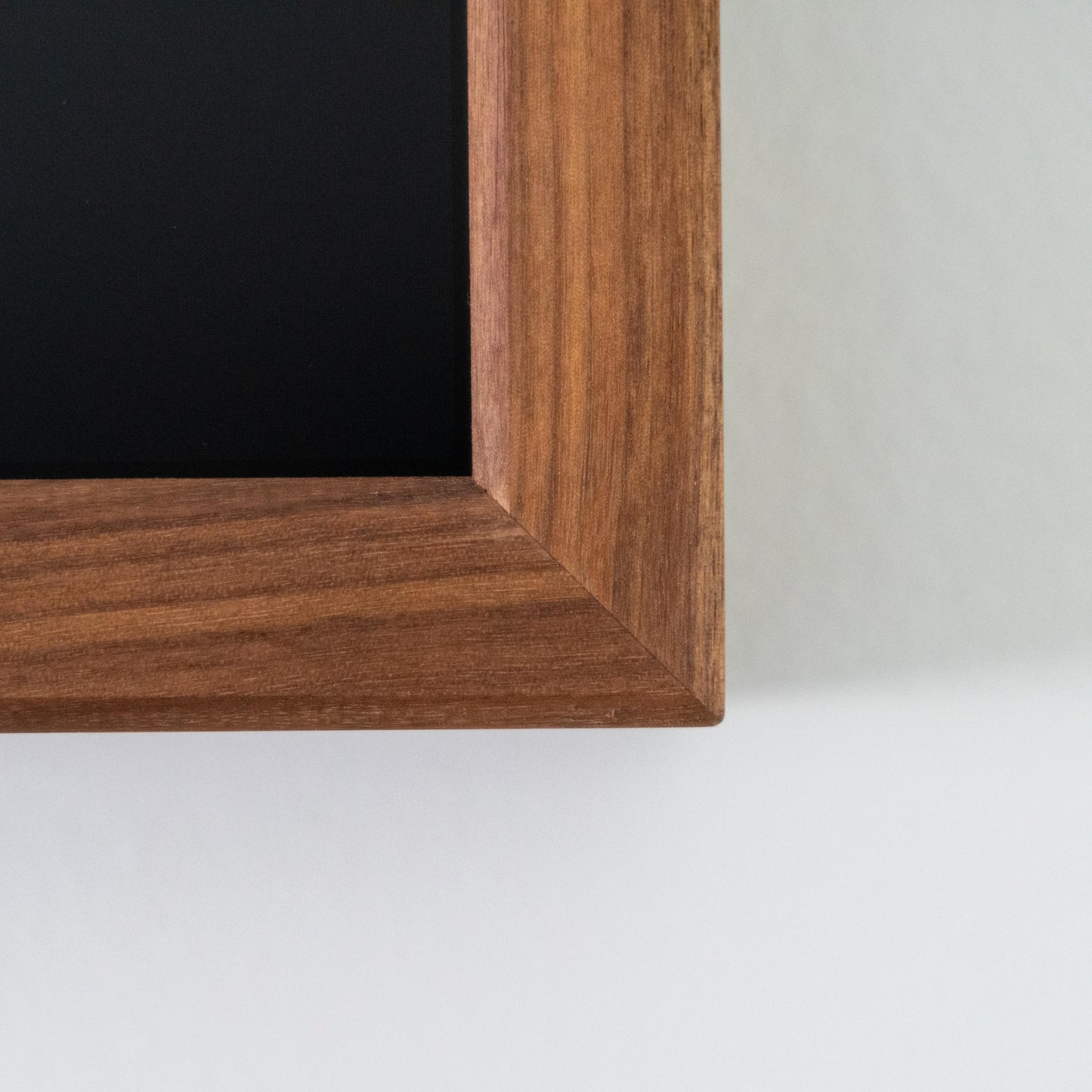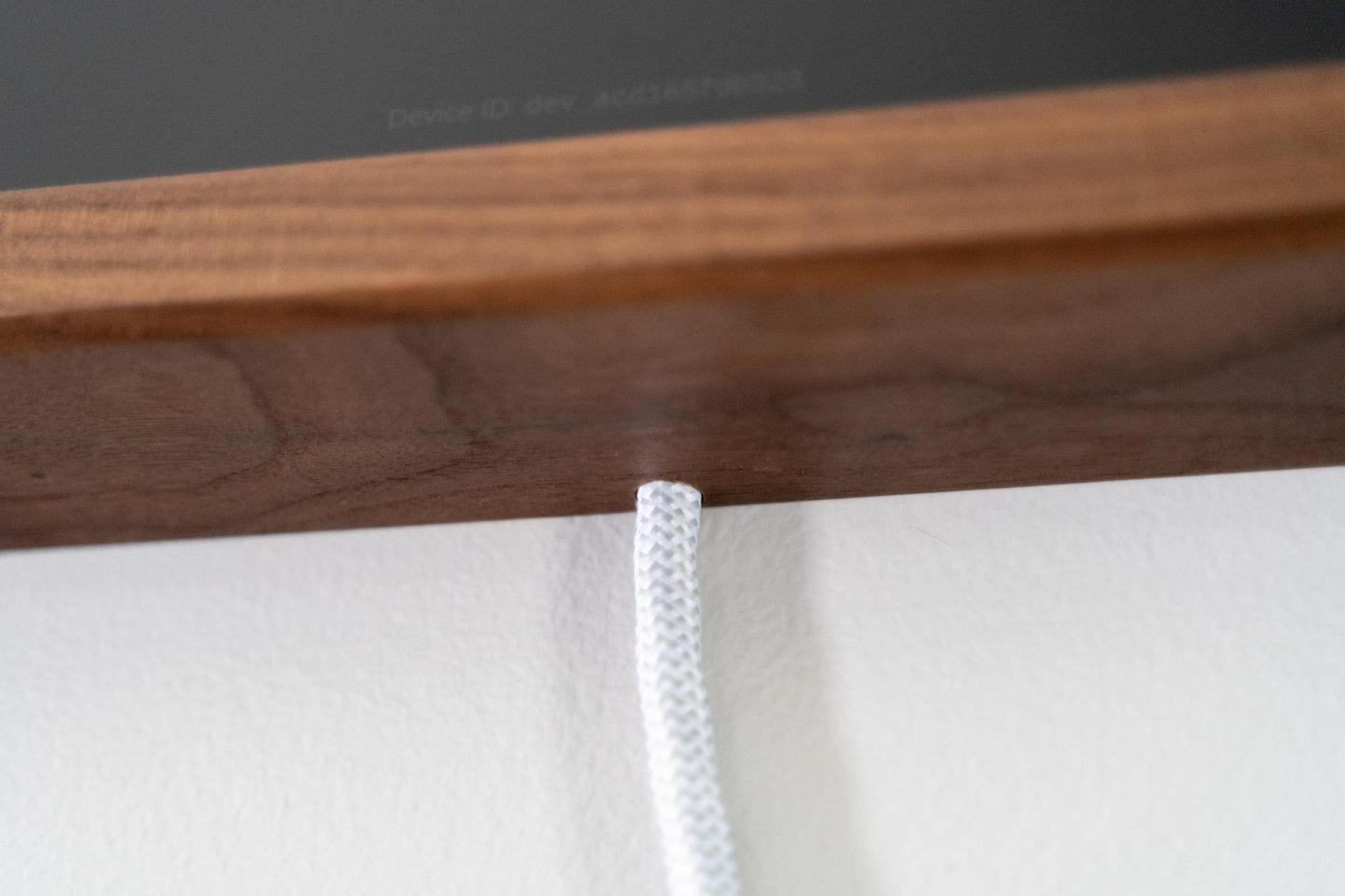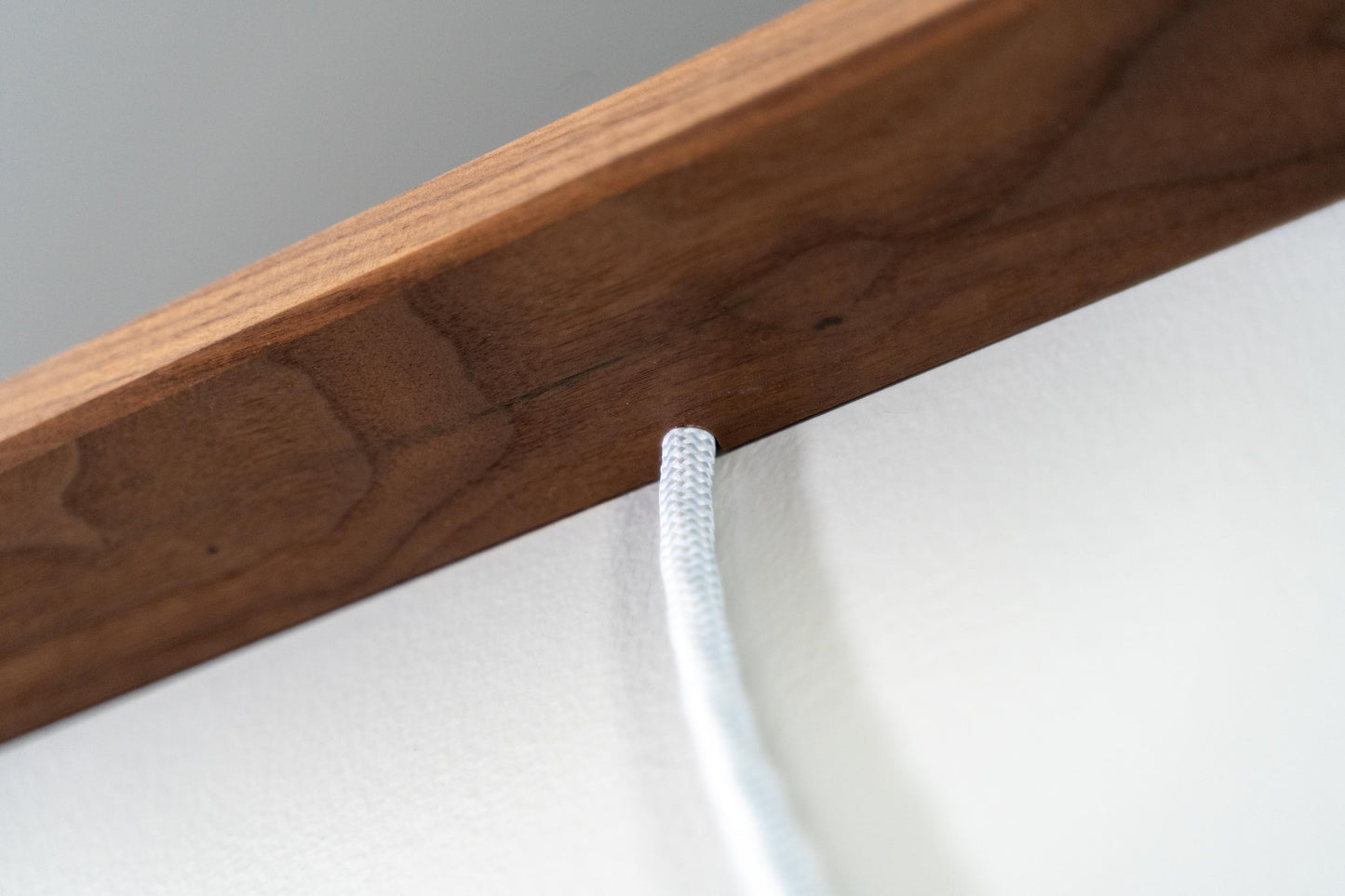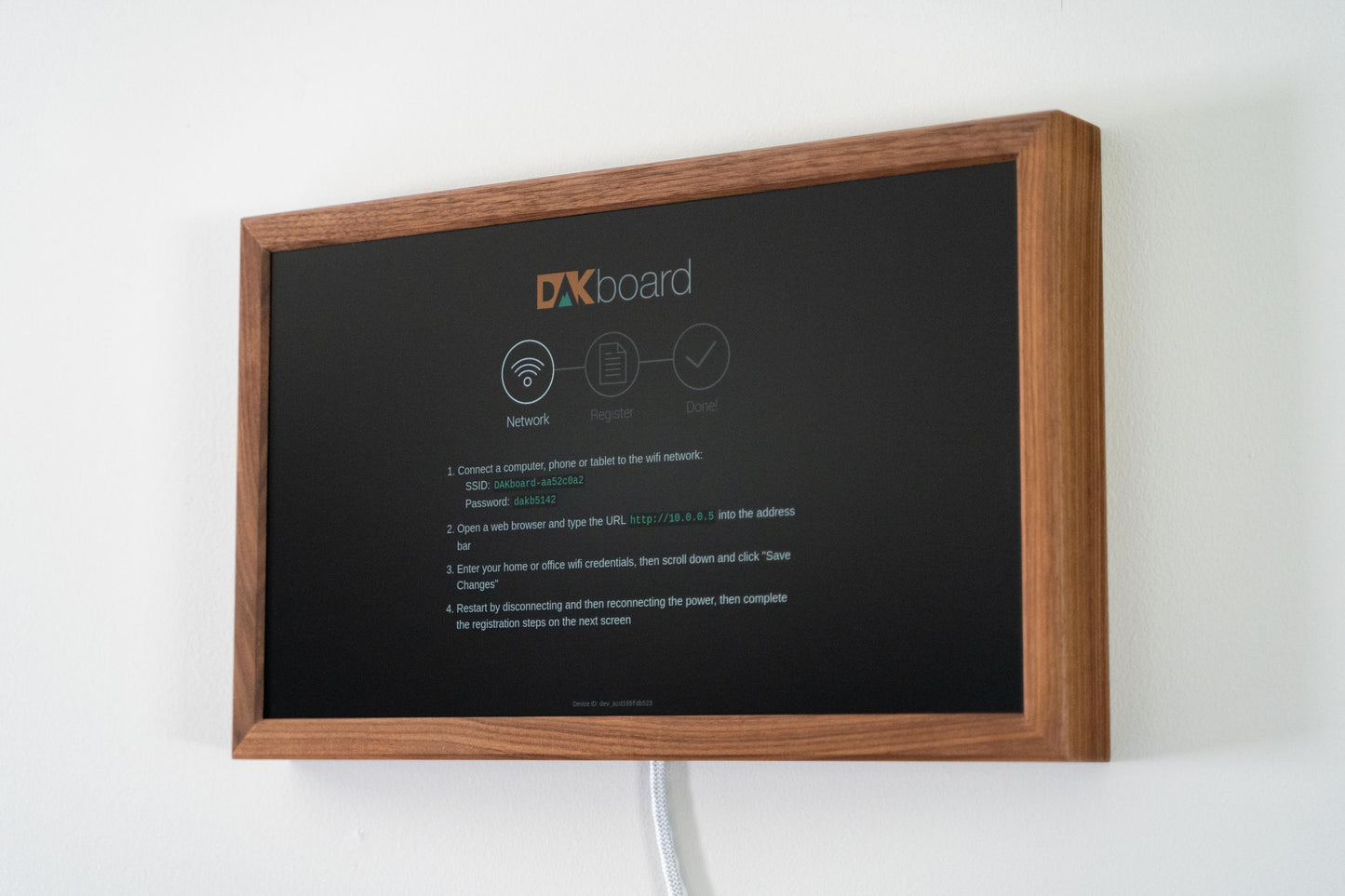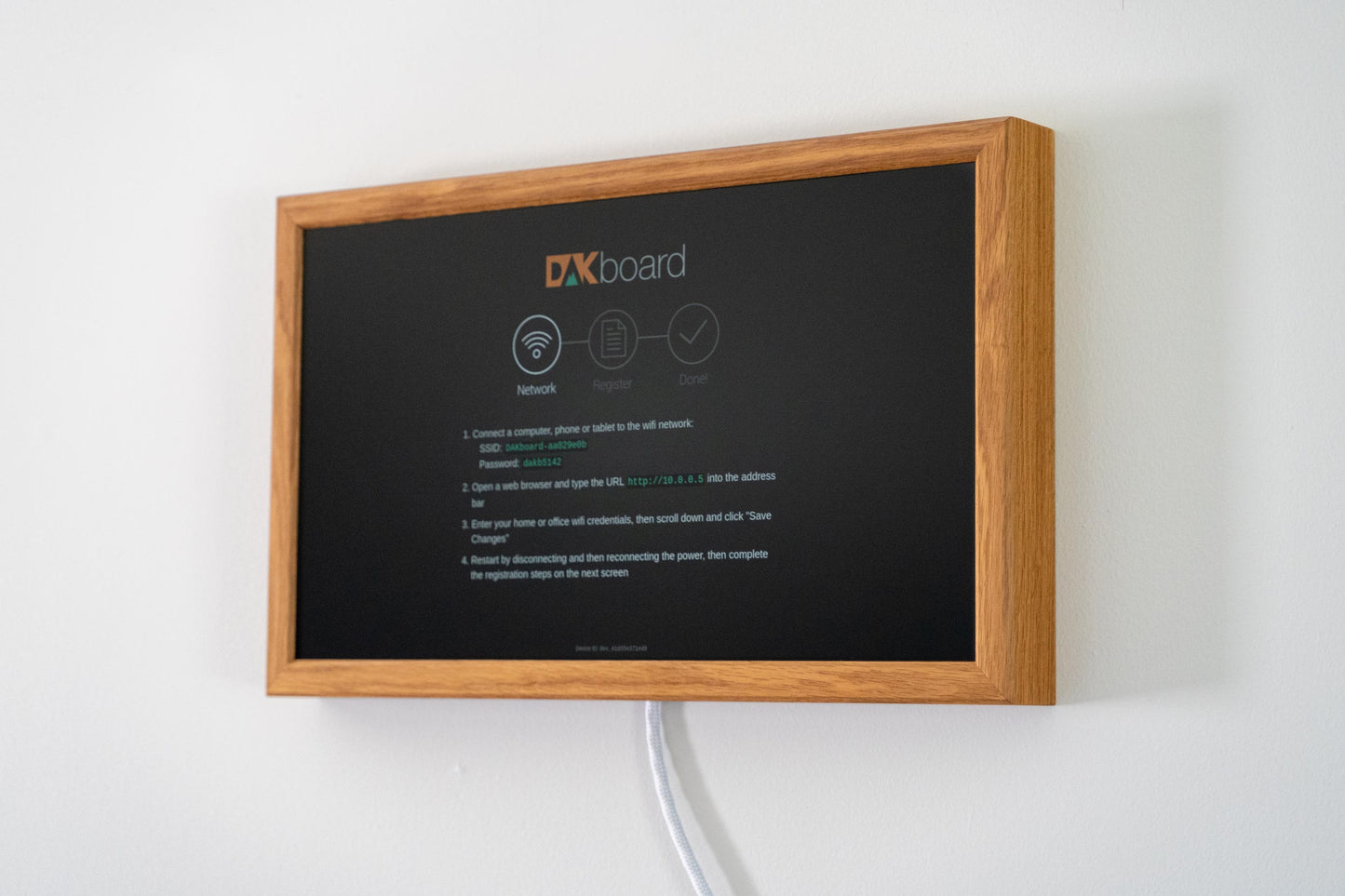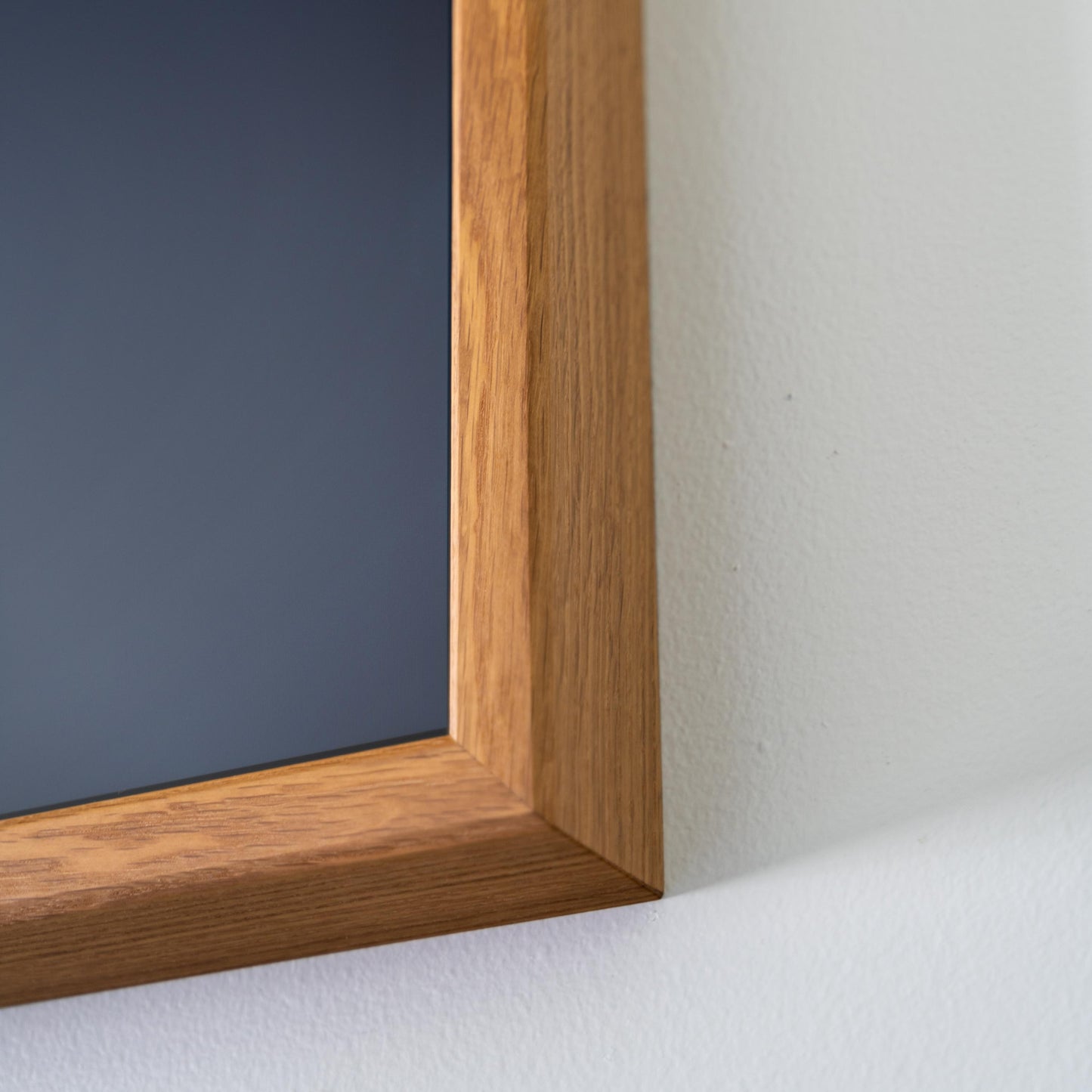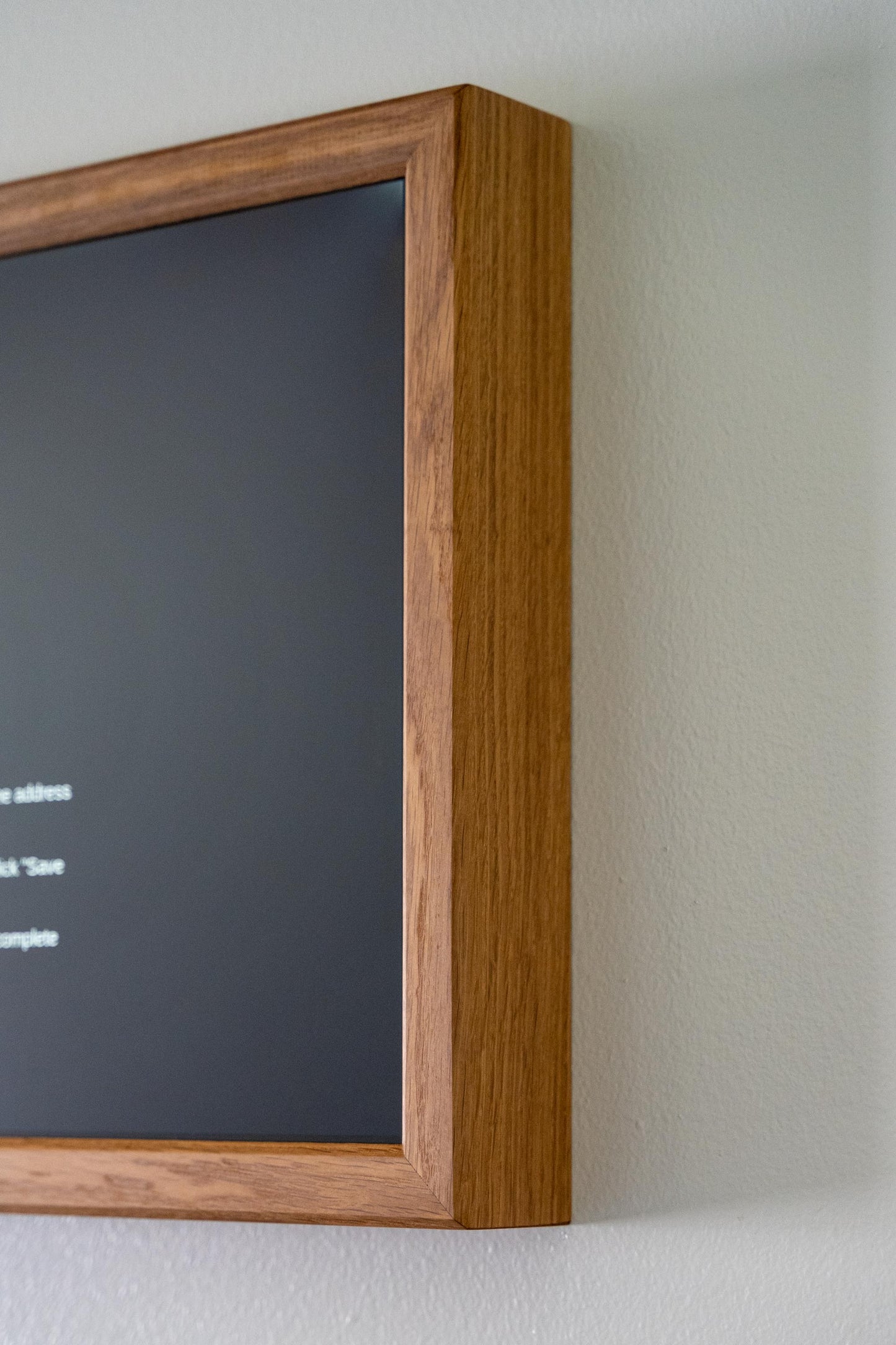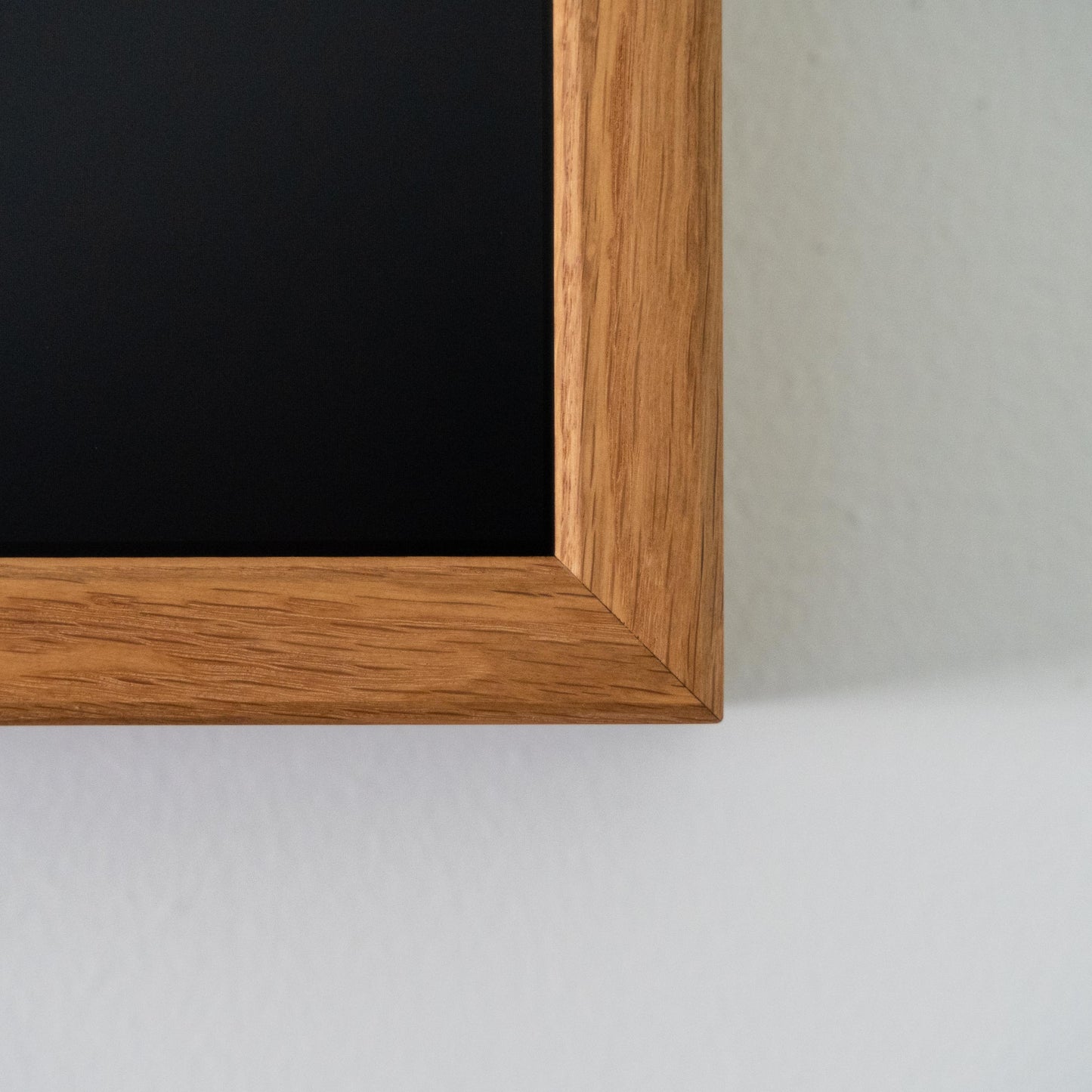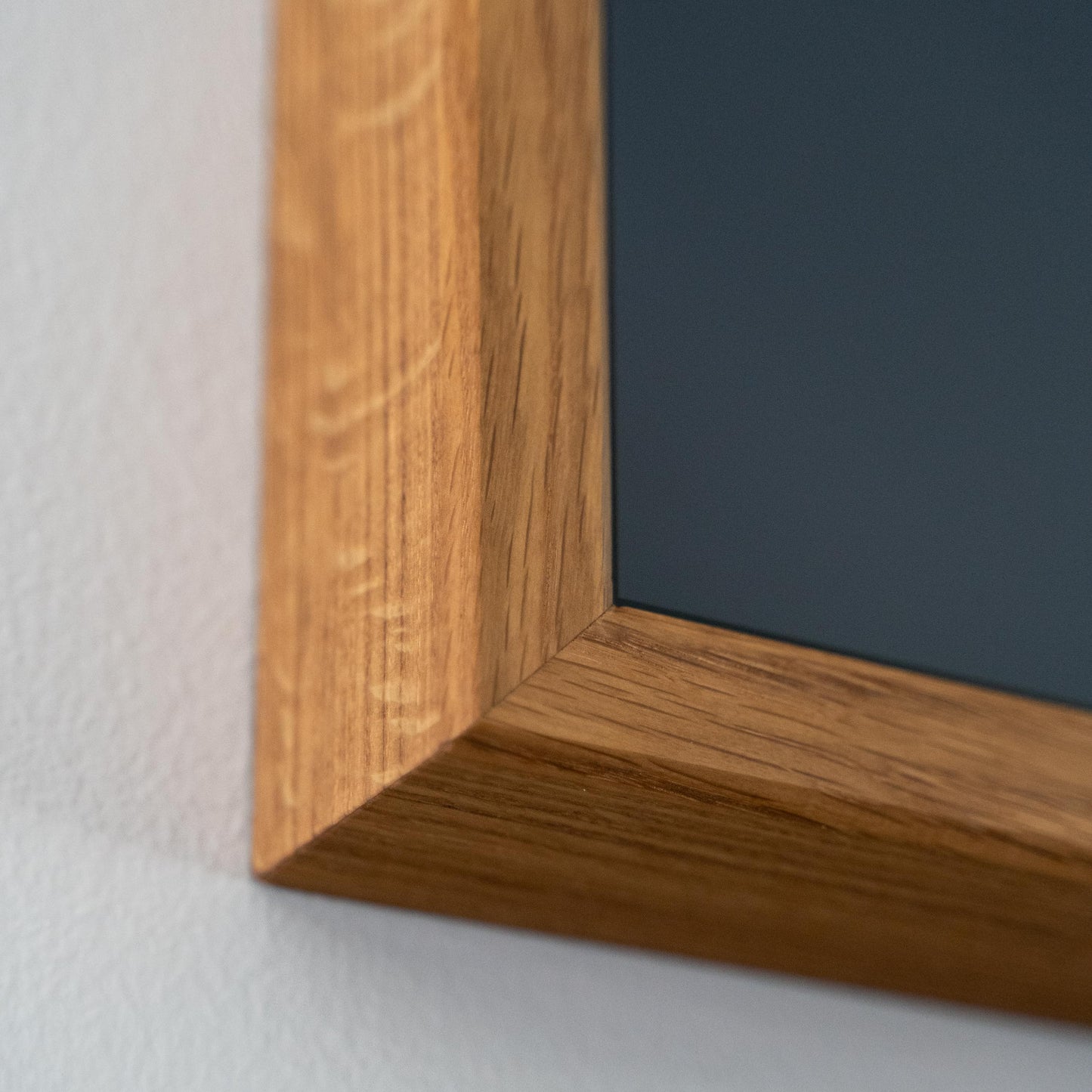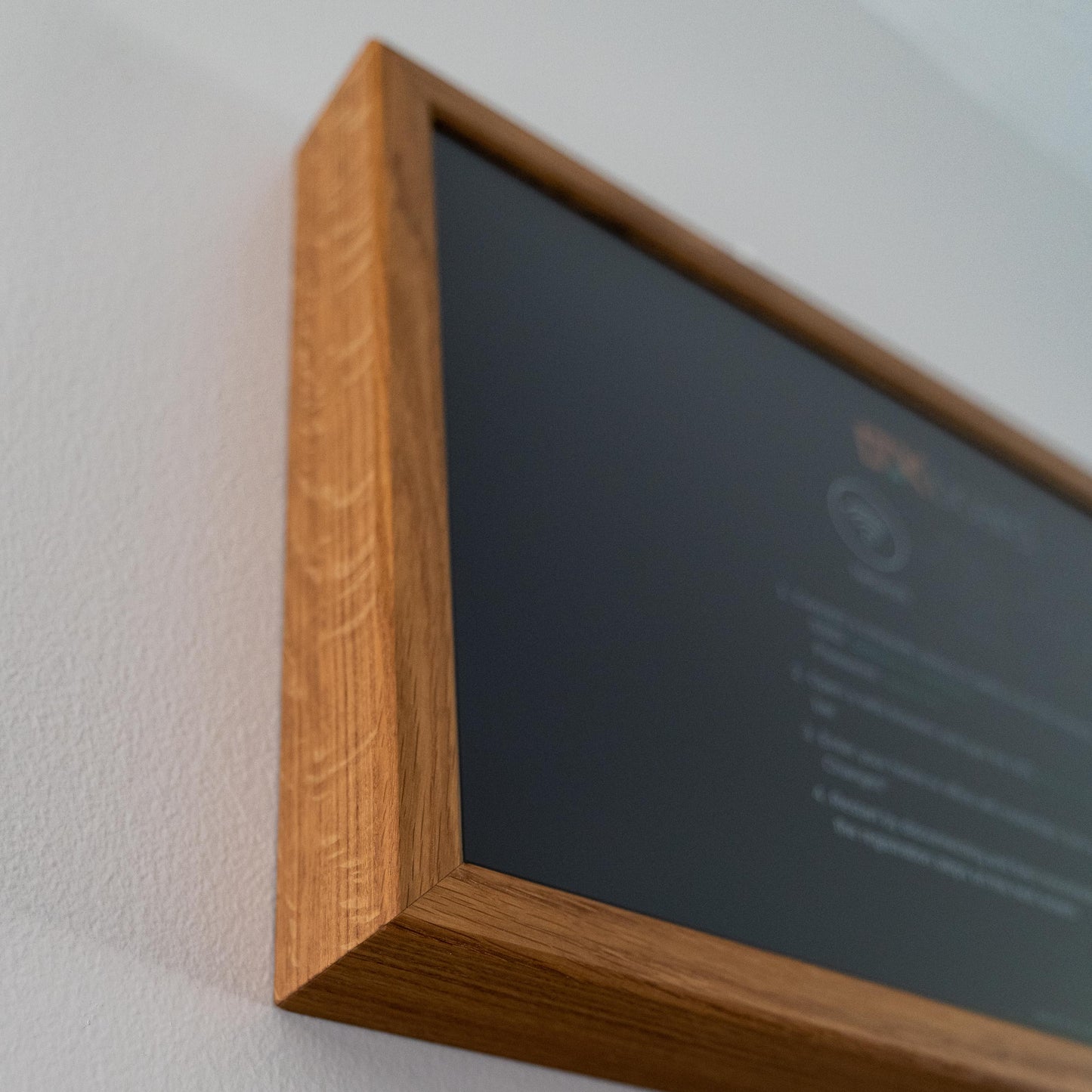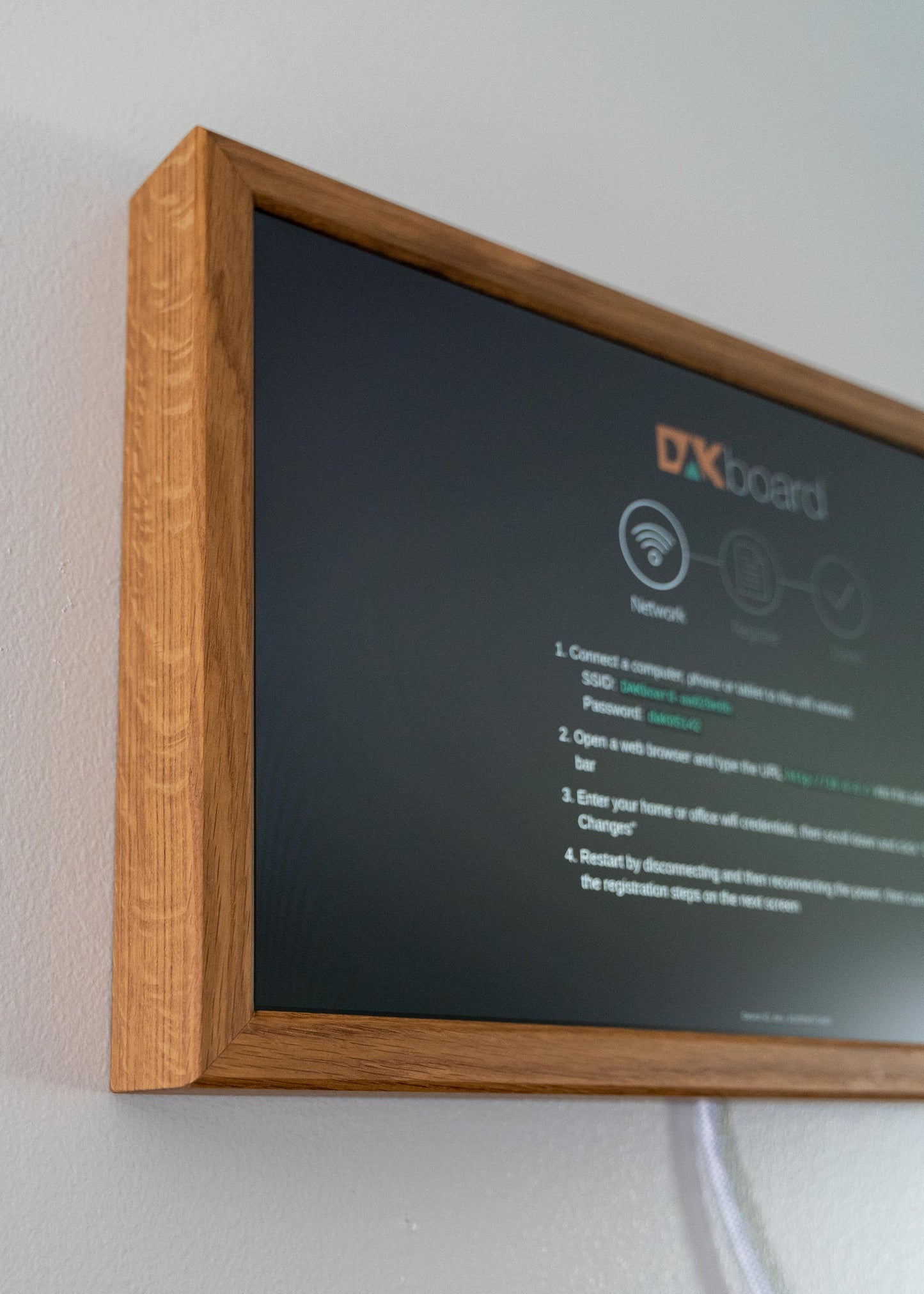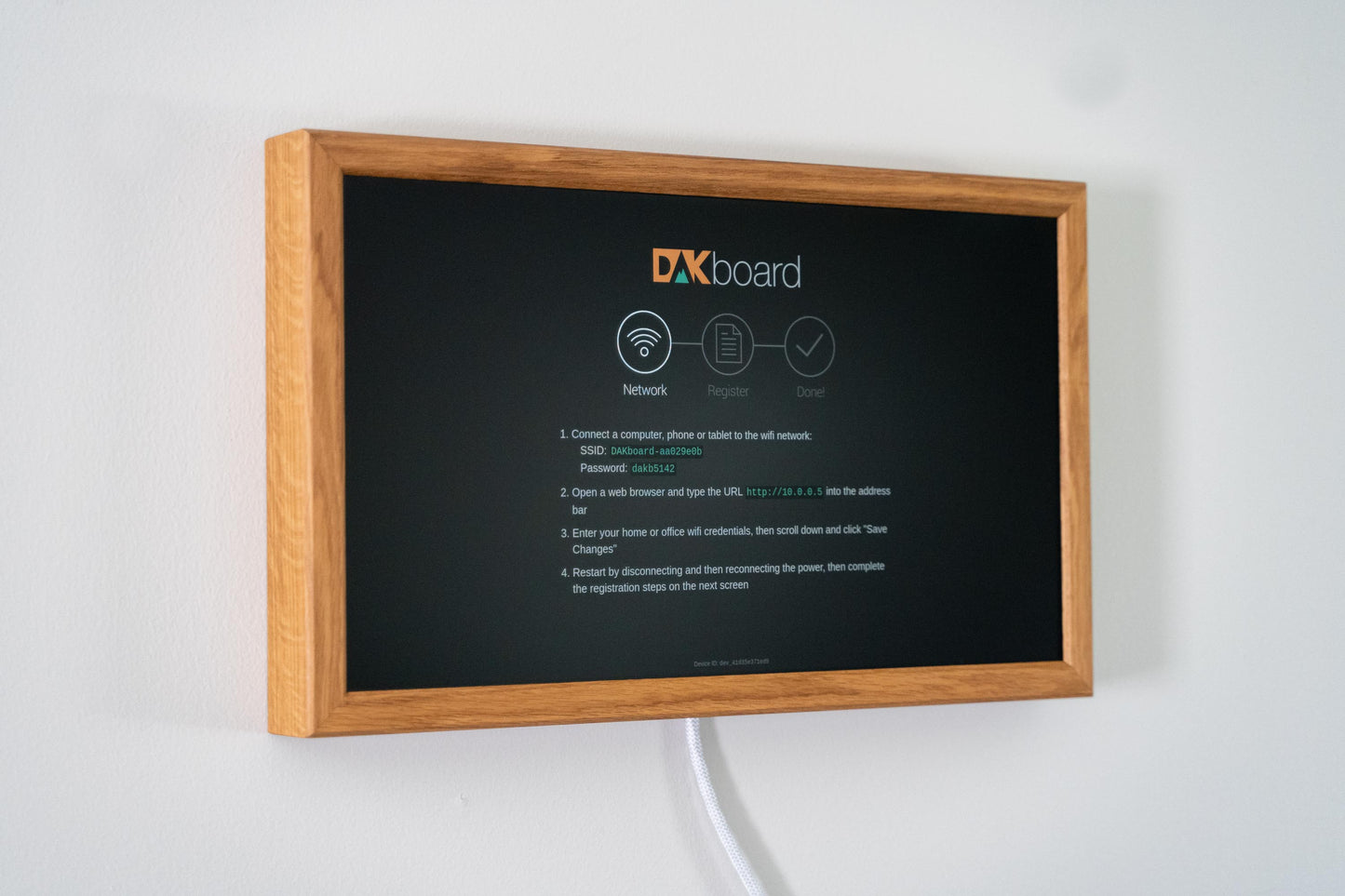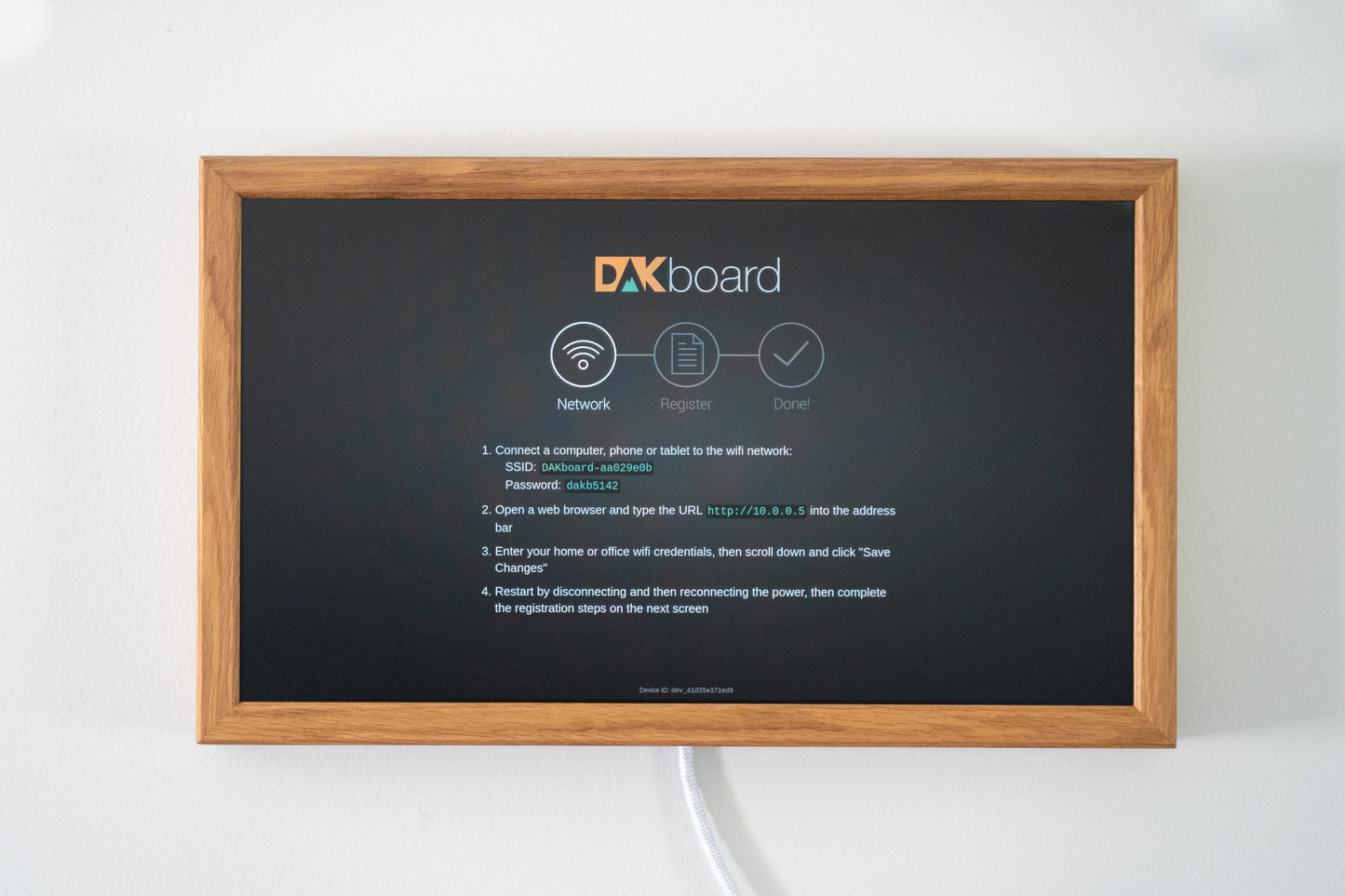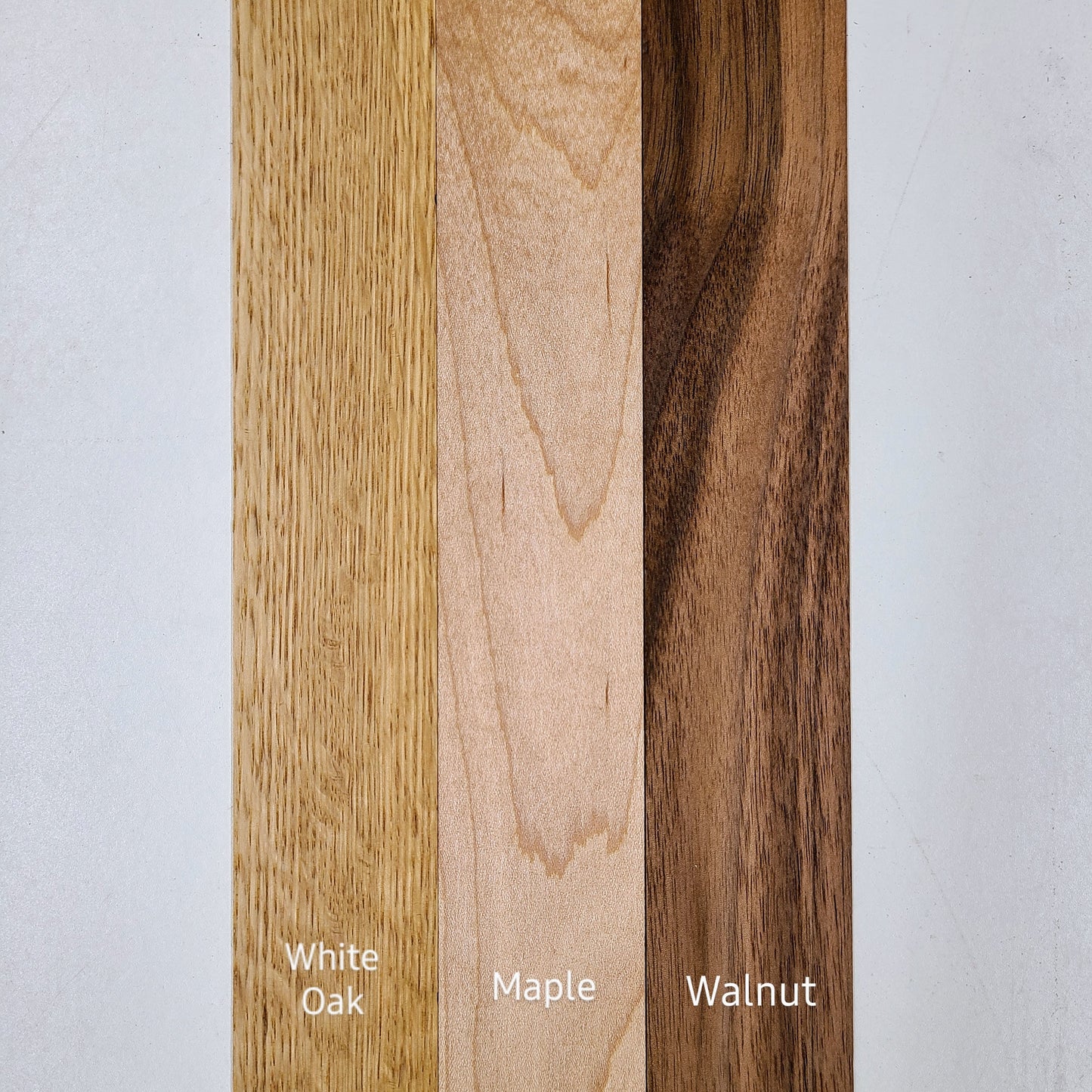 Great product
Very happy with the product and the craftsmanship is top notch. Happy I went with the 24" - it's the perfect size for our kitchen.
Such a smart design!
The screen is a big hit. I love having all of our stuff in one space that's easy to keep updated. The kids love the rotating photos. MoF made it easy to hang seamlessly with no wires showing, it looks really nice.